Major News, when models are able to contact members then they can retain that customer best. Good Job team, more money to the affiliates and models and studios.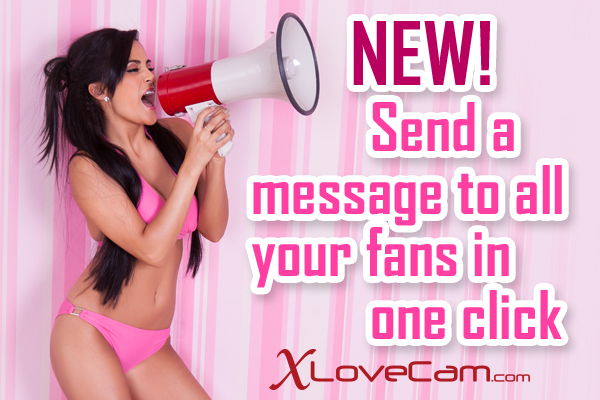 Dear Model, Dear Studio,
We are happy to announce the launch of a new feature:
"Messages to my fans"
You will be able to send messages and also photos to all your admirers.
Who are your fans?
- your customers who have already made a private show with you,
- all your VIP subscribers,
- all members of the site who have added you to their favorites.
You can send them messages with your mood of the day, your next connection to the site, and an invitation to come in your private room for a private show.
You can also send them a naughty photo to encourage them even more to come to you but beware, your texts and photos must respect the Terms and Conditions of the site.
You can also choose to send a personal message to a fan you particularly want to spoil.
Thanks to these messages, you will be able to keep your customers more loyal and also to restart them more easily.
We therefore advise you to use this feature which gives you the opportunity to increase your income
Best regards,
The Xlovecam Team