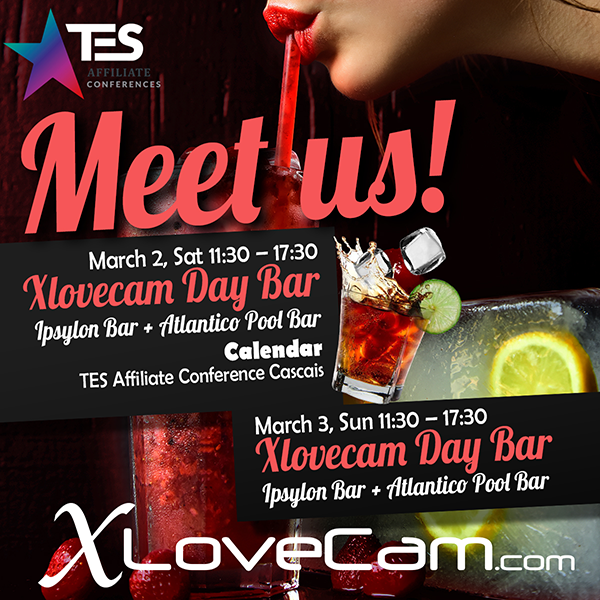 Why The European Summit?
The European Summit is arguably one of the best adult business shows. Each year we are introduced to new businesses, and we get to watch existing companies expand. We take pride in the part we play to shape the community by remaining a dedicated sponsor. Your business is absolutely important to us, even if we are unable to personally meet at the show. We understand how important reliability, steadiness, and consistency are needed in forging a new partnership and maintaining old relationships.
Affiliates attending the event for the first time: Ask questions, take business cards and attend seminars beyond your scope. There are endless opportunities at the European Summit for you to make money.
At XloveCam.com we have two commission structures for affiliates. If you are looking for rev-share, we pay out 35% on sales generated, and 10% webmaster referrals with lifetime cookies respectively. We have multiple modern promotional tools, and we have recently upgraded our Xclone white label to version 3. Payouts are made weekly and all payments are made in Euros.
If you are looking for a CPL program, we are looking for your traffic.
To Models & Studios, we offer a minimum 50% revenue share with an additional 20% with referral sales. We make payments bi-weekly with an extremely low minimum payout. If you want to be paid in Euros, then XloveCam.com is your platform. If you want to know how best to succeed on the platform, come and talk to a member of our team.
We are happy to receive and celebrate you at the European Summit. Stop by our day bar on the 2nd and 3rd of March and have a drink on us.
Cheers,
XloveCam Support.
Affiliate Registration
Models Wanted